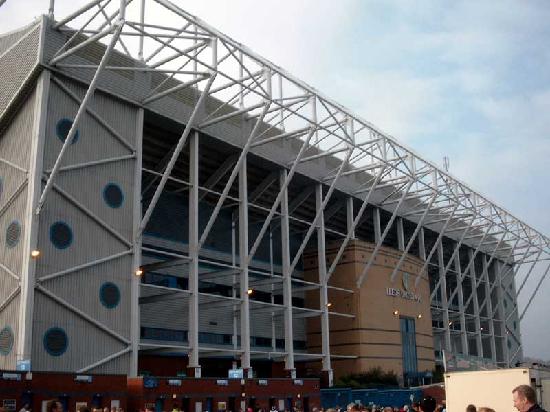 Cardiff are set to face Leeds Utd at Elland Rd on Saturday with no official away allocation of fans.
Leeds have offered just five hundred tickets to Cardiff after they were given 2,200 for the corresponding fixture at Cardiff City Stadium.
With no reason given by Leeds Utd and no answers to questions being asked it's likely Cardiff will refuse the offer and have no away fans present.
Vince Alm, of Cardiff City Supporters Club, said: "They have offered us a derisory 500 tickets which wouldn't have been enough.
"We have complained about that and the reason why we are only being given 500 tickets. We haven't heard anything back from Leeds and none have been sent.
"We have had a meeting with the club and a lot of us would like the club to send the tickets back and boycott it.
"It is unacceptable really.
"There has been no trouble between both sets of fans since 2002. We have been there on six occasions with no issues and they have come down to us seven times in that period.
"This season when we played them, they came down with no restrictions, they had a full allocation of 2,200 tickets. They sold out and there was no issues around the stadium when they came."
Fans who travel independently to away games are angered that no tickets are going to be on sale for the away end.
A Cardiff City spokesman said: "We are still waiting on clear information as to the how and why the number of 500 unrestricted tickets was reached, be that from Leeds United, the council or local police.
"With the low number of tickets offered and the game only a few days away it's unfair to expect Cardiff City fans – who have an excellent record on the road in recent years - to make adequate travel plans.
"We will continue speaking with supporter groups on this matter and will make an announcement once an agreement has been reached."
A spokesman for the Football League said: "The Football League remains in discussion with both clubs on the matter but cannot comment further at this time."