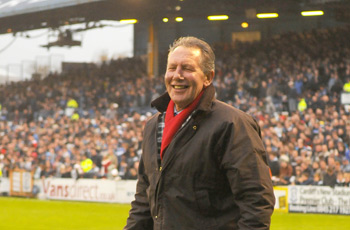 Then next Saturday when Leeds are the visitors to Cardiff City Stadium there will be an official tribute.
Family members will be guests of the club where an minutes applause will be held.
Chief Executive Alan Whiteley told the official website, "On behalf of everyone at the club I would like to pass on our sincere condolences to Eddie May's family at this sad time.
"We will be honoured this week to collectively show our respects and appreciation to a man who will forever and rightly be remembered as an integral part of modern Cardiff City history. He will be sadly missed by all."
Another of May's former clubs, Dundalk FC, will hold a minute's applause in memory of Eddie ahead of their next home game, against Bohemians on Friday week, 27 April.