Cardiff City have had five kick off times changed so far for the coming season.
The first three changes are all for TV. Reading away, Fulham at home and Derby away are all on Sky and all have been moved a day. (See games in bold below)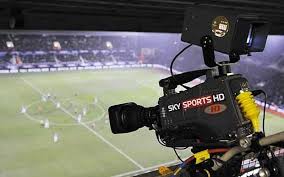 Later in the season the home game with Reading has been moved to avoid a clash with the six nations while the away game at Fulham has been put back a day from Easter Monday to the Tuesday evening.
(Saturday games at 3pm and midweek games at 7:45pm unless otherwise stated)
Sat 3rd Aug Wigan Athletic A
Sat 10th Aug Luton Town H
Sun 18th Aug Reading A - 12 noon. Live on Sky
Wed 21st Aug Huddersfield Town H
Sat 24th Aug Blackburn Rovers A
Fri 30th Aug Fulham H - 7:45pm. Live on Sky
Fri 13th Sept Derby County A - 7:45pm. Live on Sky
Sat 21st Sept Middlesbrough H
Sat 28th Sept Hull City A
Wed 2nd Oct QPR H
Sat 5th Oct WBA A
Sat 19th Oct Sheffield Wednesday H
Tue 22nd Oct Millwall A
Sat 26th Oct Swansea City A
Sat 2nd Nov Birmingham City H
Sat 9th Nov Bristol City H
Sat 23rd Nov Charlton Athletic A
Tue 26th Nov Stoke City H
Sat 30th Nov Nottingham Forest A
Sat 7th Dec Barnsley H
Wed 11th Dec Brentford A
Sat 14th Dec Leeds United A
Sat 21st Dec Preston North End H
Thu 26th Dec Millwall H
Sun 29th Dec Sheffield Wednesday A
Wed 1st Jan QPR A
Sat 11th Jan Swansea City H
Sat 18th Jan Birmingham City A
Sat 25th Jan WBA H
Fri 31st Jan Reading H - 7:45pm
Sat 8th Feb Luton Town A
Wed 12th Feb Huddersfield Town A
Sat 15th Feb Wigan Athletic H
Sat 22nd Feb Stoke City A
Tue 25th Feb Nottingham Forest H
Sat 29th Feb Brentford H
Sat 7th Mar Barnsley A
Sat 14th Mar Leeds United H
Tue 17th Mar Preston North End A
Sat 21st Mar Charlton Athletic H
Sat 4th Apr Bristol City A
Fri 10th Apr Blackburn Rovers H - 3pm
Tues 14th Apr Fulham A - 7:45pm
Sat 18th Apr Derby County H
Sat 25th Apr Middlesbrough A
Sat 2nd May Hull City H