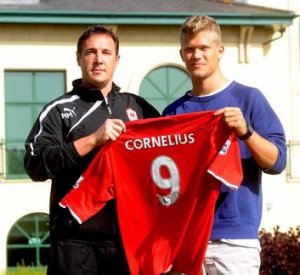 Copenhagen confirmed yesterday: "The club is close to closing a deal with Andreas Cornelius"
It's thought a fee of around £3m could be involved. That's approx £5m less than Cardiff paid for him in the summer.
Cornelius didn't start a Premier league game despite earning a figure thought to be £45,000 a week.
The signing of Corneluis and his lack of action, injuries considered, is thought to be one of the reasons Malky Mackay was fired.