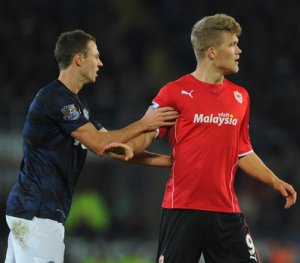 Ole Gunnar Solskjaer confirmed that striker Andreas Cornelius, signed for £8million by Mackay last summer, is in talks over a return to FC Copenhagen.
He said: "Andreas is speaking to Copenhagen, it is not 100 per cent done yet

We will confirm when it happens.
"He has had a hard time, he came here with big potential, he is a young kid and young kids are not the ones you expect to carry a team

He is a young man who will play a lot of good football in his career."