Cardiff City at least ended what has been their worst Championship season since their return to this level in 2003 after a long absence with a 1-0 win at relegated Derby County which means that they will not start the 22/23 campaign on the back of a six game run without a victory.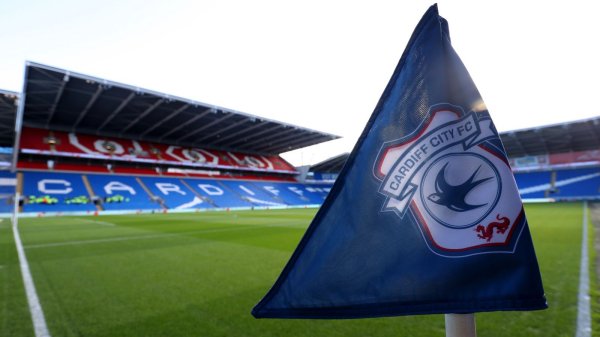 With their goal coming from their only on target effort of the game, City were fortunate to get the three points in an encounter that was a little like the first meeting between the sides at Cardiff City Stadium in that Wayne Romney's side dominated possession, but didn't do a great deal which worried the City defence with it, and were beaten by a good City goal to nil.
In that first match, City had offered a threat of their own at times and a neutral observer would not have been completely surprised by Uche Ikpeazu's goal which Derby contested on the grounds that he had fouled Curtis Davies. This time however, they would surely have been staggered by how an opponent that had given Derby what must have been as easy a fifty five minutes of defending as they must have had all season, sliced them open all of a sudden with an outbreak of quality football totally out of keeping with what had been a fairly typical, sleepy, end of season affair.
City opened up Derby as half time sub Rubin Colwill (on for Ollie Denham) fed Cody Drameh who produced a clever near post cross to Eli King and the youngster came up with a lovely bit of skill to leave the vastly experienced Davies on the seat of his pants as he kept his head to roll over a pass from the corner of the six yard box that was deftly turned in by Jordan Hugill.
It's funny how a piece of play in the modern day game can bring to mind long forgotten incidents. Within a second or two of the ball hitting the back of the net, I had gone back fourteen years to another end of season match, at Ipswich, where the seventeen year old Aaron Ramsey had done Steve Bruce's son Alex like a kipper to lay on a goal for Gavin Rae – I've looked for a video of that goal in vain, so the best I can do is post a link to a match report
If you can't remember that goal, believe me, the similarity between it and today's match winner is uncanny. Now, don't think for a second that I'm saying that we have another Aaron on our hands, but what I am saying is that although King has not looked out of place particularly in his first team games so far, there hadn't been much from him that caught the eye.
I've been at pains to point out that I was not being critical of a young lad taking his first steps in the senior game when I have said that I feel the first team claims of, for example, Sam Bowen and Keenan Patten were stronger than King's at this stage in their careers.
However, today there were signs as to why Steve Morison rates King so highly. I'm not just talking about his part in the goal either – in the first half, there were a few examples of a composure and imagination in his play which bodes well for the future for both him and his club.
Going back to the goal, the only other time I can remember Derby being reduced to pains stations at the back came in added time in the first half when the front two of Hugill and Mark Harris combined well only for the former to go down under a challenge by Jason Knight which brought loud and prolonged shouts for a City penalty. Referee Keith Stroud gave the appeals short shrift though as video replays proved inconclusive – although there was a possibility that the offence, if there was one, was initiated outside the penalty area.
To be honest, it was little surprise that City offered so little threat going forward in the first half in particular because of a team selection which included three centrebacks (Curtis Nelson, Denham and Aden Flint, captaining the side in what was probably his last appearance for the club), wing backs who were utilised in more of a defensive than attacking fashion in Drameh and Joel Bagan and a midfield three of "sitter" Ryan Wintle, his former Crewe team mate Perry Ng, who had played all of his football for City in a primarily defensive role up to today, and King.
That line up ensured that City were pretty solid at the back as Derby were reduced to efforts from outside the area in the first half to test Dillon Phillips with Liam Thompson and Tom Lawrence drawing saves from the keeper which fell into the good, but should be saved category.
With the introduction of Colwill and then Isaak Davies replacing King, City had more of a potential cutting edge, but, a goal up at this stage, they'd sacrificed some of that defensive strength – Davies' withdrawal after just a quarter of an hour for an injury received when he was cynically chopped down by Thompson offered a chance for Steve Morison to get his defensive numbers back up again by, perhaps, introducing Jai Semenyo for a league debut, but, instead, he opted for another attacker in Max Watters, so there was almost a 4-2-4 look to us with Colwill employed well up the pitch as Hugill and Harris were called on to do their share of defensive work as the home side strove for an equaliser – again though, all the extra pressure brought was plenty of passes and hardly any chances as Phillips flopped on a jabbed effort by Davies that would have squeezed in by far post.
There were also a few shots not too far off target, but City finished up with a fifteenth win – winning just short of a third of your matches should ensure a higher finish than eighteenth with fifty three points, but you're always in trouble if your lose exactly half of your games like we did with our home record being well below par for the second consecutive season..
Last Tuesday the Under 23s wound up their season with a 2-1 win over Crewe in a game played at Cardiff City Stadium. It wasn't a bad game either with two well matched teams playing some nice stuff even if it looked for long periods like it would end up goalless. However, a goal out of the blue for Crewe prompted an instant response from City from James Crole as he wrong footed the keeper with a clever finish and then a winner by sub Cian Ashford with a deflected shot from the edge of the penalty area to mark his comeback after a couple of months out with injury.
Ton Pentre brought another season which justified their labelling as one of the fallen giants of the Welsh non league game to an end with a 3-0 win at bottom of the league AFC Porth, but their finish of last bit two in the Ardals Leagues South West continues the downward trend that has certainly been taking place since I moved up here four years ago and I'd say it started long before that. In the Hghadmit Welsh Alliance Premier Division, Blaenrhondda's season is drawing to a close with them in the mid table position they've occupied all season – I'd hoped that a strong finish would see them, maybe, making into the top six or so, but a 5-3 defeat at Aber Valley continued their recent poor spell.
Well, that's it for the season, so I'd like to thank all of you who have supported the blog down the years with this one being as hard a campaign as I can remember in recent years to maintain a level of enthusiasm for the club. Hopefully, the excitement our manager feels about the rebuilding job he is about to undertake will percolate down to supporters in the upcoming months, because I honestly can't remember a time when Cardiff City was more in need of an injection of positivity more in the twenty first century.
As always, I'll be providing weekly updates as to what's happening at Cardiff City Stadium through the summer months and, of course, there are some very significant games to be played by Wales in the next six weeks or so, while one of the things I hope to do next season is provide updates as to how City's women's team is doing.
Enjoy your summer
https://mauveandyellowarmy.net/