Derby County postponed today's game with Cardiff City after consultation with Derbyshire Police and the local Safety Advisory Group (SAG) according to the EFL.
The club announced on their website that the game was off a few hours before kick off and after most if not all fans from South Wales had set off. Cardiff were taking over 2,500 fans for a game that could have seen the Bluebirds open a 10 point gap over 3rd place Fulham.
Derby's statement read "Following persistent heavy snowfall in Derby overnight, the surrounding areas at Pride Park Stadium have been left in an unsafe condition for supporters, staff and officials."
The EFL appear to be upholding that decision.
An EFL spokesman said:

"The decision to postpone this afternoon's fixture was made first thing on Sunday morning following discussions between Derby County, Derbyshire Police and the local Safety Advisory Group (SAG).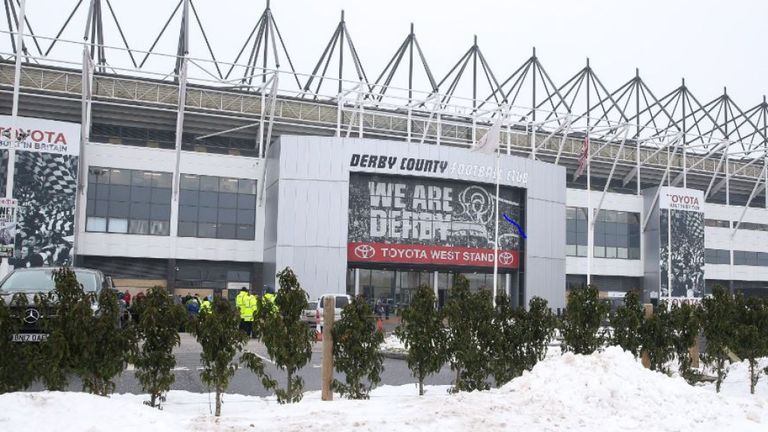 "It was taken in the interests of spectator safety and followed heavy overnight snow falling in the Derby area which had built up on the roads surrounding the stadium.

"Cardiff City were informed of the decision and the reasons behind it as soon as it was reached. An announcement was made at 8.30am.

"The EFL is satisfied from the information shared with us that these were the reasons the match was postponed and will provide Cardiff City with the opportunity to proivde any additonal information / evidence they feel is relevant, before responding further."

https://www.efl.com/news/2018/march/...-cardiff-city/
Neil Warnock was furious sayting
"We got to the ground and the car park was clear, the pitch was perfect. Absolutely disgraceful really.

"All week I have listened to comments from Derby, they have all been negative, and that's before the snow came down," he said.

"They have been talking about the injury situation, yesterday the manager Gary [Rowett] said they only had 10 players training and if they could get away with this weekend's game, they would be fine.

"Things like that should be looked into.

"All the lads were raring to go and looking forward to it, but you can't blame Derby for wanting it off - you wouldn't want to play us at the moment."