Leagues 1 and 2 have ended without completion and the final standings were calculated on a points per game basis.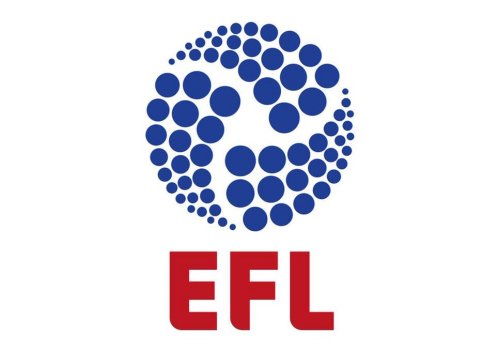 It means that Coventry City were League 1 Champions and promoted along with 2nd place Rotherham to the Championship. Portsmouth, Oxford, Fleetwood and Wycombe make the play offs.
The Championship play off dates have been confirmed along with League's 1 and 2 (details below) with all three finals being played at Wembley.
Relegated from League 1 were Tranmere, Southend and Bolton.
Swindon, Crewe and Plymouth are promoted to League 1 with Colchester, Exeter, Northampton and Cheltenham in the play offs.
Stevenage have been relegated from League 2 and their place will be taken by Barrow AFC (nicknamed The Bluebirds) who will play at League 2 level for the first time since 1972.
One more National League side will be promoted via the play offs which are not yet finalised.
Play off details
League 2

Thursday 18th June

Colchester 1 - 0 Exeter
Northampton 0 - 2 Cheltenham

Monday 22nd June

Exeter v Colchester (5:15pm)
Cheltenham v Northampton (8pm)


Final Monday 29th June, ko 7:30pm at Wembley


League 1

Friday July 3rd

Portsmouth v Oxford (5:30pm)
Fleetwood v Wycombe (7:30pm)

Monday 6th July

Oxford v Portsmouth (5pm)
Wycombe v Fleetwood (7:30pm)


Final Monday 13th July, ko 7:30pm at Wembley


Championship

Sunday 26th July

6th v 3rd (6:30pm)

Monday 27th July

5th v 4th (7:45pm)

Wednesday 29th July

3rd v 6th (7:45pm)

Thursday 30th July

4th v 5th (7:45pm)


Final Tuesday 4th August, ko 7:45pm at Wembley