"For a calendar year, it's probably the most amazing year I've ever had in my career," Neil Warnock said in his last press conference of the year.

"To think in 2018, after surviving beforehand and losing every game last Christmas, to turn that around and get automatic promotion, take the Club up and now have 18 points by the New Year has been an amazing thing.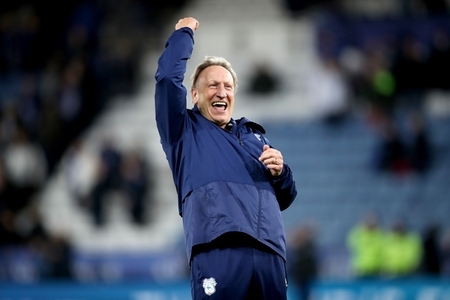 "I don't think any of it could have been done without everyone singing from the same hymn sheet. The fans have just been quite amazing - you'd really put them at the top of the list. The way they've got behind us, I've even got goose pimples now talking about it.

"At the end of last season at Hull City - I'll never forget that. After the warm-up the lads came in saying: 'have you ever heard anything like that?' and it was 45 minutes before kick-off! That was the win that got us up, make no mistake about that.

"This year, every week has been the same. I've never heard anything like it either. On Saturday my daughter said that all you could hear on the radio was the Cardiff fans singing the national anthem and everything else!

"It's just a fabulous place to be and you feel so proud to in charge of a Club like this at a time like this."