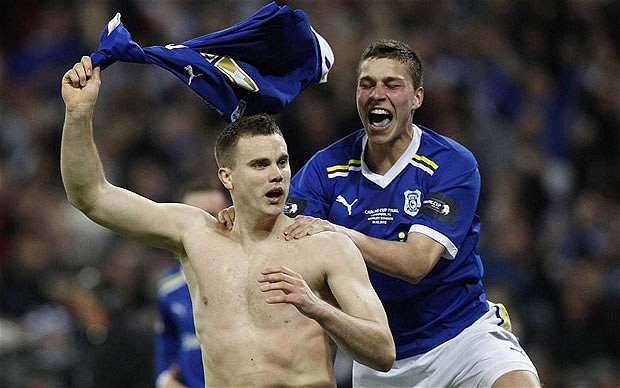 Ben Turner has a Welsh grandmother and the FAW are looking to get the Cardiff City defender to choose Wales.
After watching him play against Liverpool on Sunday his former manager when he was at Coventry, Chris Coleman - who is now Wales manager, has told him to expect a phone call.
"I had Ben as a kid at Coventry and he had a problem with injuries but he seems to be overcoming that.
"He's progressing into the centre-half that I thought he would be – strong and domineering.
"We had talked about him before Sunday but I was interested to see how he went against Luis Suarez because he's a very tricky customer.
"We know he can head the ball, we know he's got a good left foot.
"He's a strong boy, strong in the tackle, quicker than people think he is. But I was interested to see him against Suarez and in a game like that because you get players coming off you, into little pockets.
"You have to have your wits about you, I thought he was outstanding – one of the best players on the pitch. He can expect a phone-call."