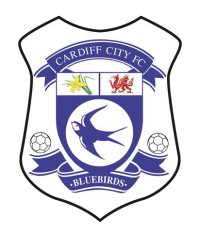 The first pre-season game will see a Cardiff City XI face Taffs Well at Rhiw'r Ddar on Friday July 5th, ko 7pm.
City will take a squad including several first team players and follows the same pattern as the last two seasons where City kick off the pre-season campaign with a charity match.
The benefits are going to Ty Hafan.
Cheif Exec Ken Choo said: "Our matches with Taff's Well over the past two summers have been great occasions for both sides and the supporters.
"We're all looking forward to meeting them again as we help to raise funds for a fantastic cause."
The first team head to Norrh America for three games as follows:
Saturday July 13th. San Antonio v Cardiff City
Toyota Field Stadium, San Antonio, New Mexico 7pm (Central Time)
Thursday July 18th. New Mexico United v Cardiff City
University of New Mexico Stadium, Albuquerque 8:30pm (MDT)
Saturday July 20th. Cardiff City v Real Valladolid
Commonwealth Stadium, Edmonton, Canada 7pm (MDT)
The only other first team game that has been confirmed is a home fixture against French side Nice at Cardiff City Stadium on Saturday July 27th, ko 3:00pm.

The U23 squad are playing three games in Devon and Cornwall as follows:
Monday 15th July - Tavistock AFC vs. Cardiff City U23 - Langsford Park, Tavistock (7pm)
Wednesday 17th July - Bodmin Town FC vs. Cardiff City U23 - Priory Park, Bodmin (7pm)
Friday 19th July - Plymouth Parkway FC vs. Cardiff City U23 - Bolitho Park, Manadon (7:30pm)