The popular former policeman who helped Cardiff fans home and away for years passed away suddenly just over a week ago.
His funeral will be held this coming week.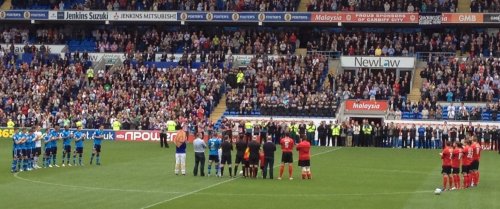 At Cardiff City Stadium yesterday Simon's memory was applauded for a minute before kick off in front of his family, friends and colleagues as well as the fans, players and staff from both Cardiff City and Leeds Utd.
Former City boss Jimmy Andrews who passed away a couple of days ago with be honoured at the next home game against Blackpool on September 29th.