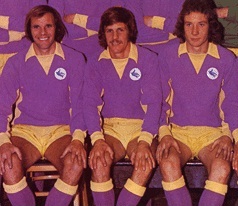 Cardiff City closed the gap on one time runaway Championship leaders Wolverhampton Wanderers to just three points, for twenty four hours at least, with a hard fought 2-1 home win over Barnsley last night in a match that I thought raised questions about a range of issues which could all have a bearing on whether our unlikely promotion bid succeeds or not.

In his post match interview, manager Neil Warnock went on the attack from the off as he accused referee Robert Jones, an official who only took charge of his first Football League match last season and had only officiated in two Championship games prior to this campaign, of getting things badly wrong in not dismissing visiting striker Keifer Moore for bad challenges in either half.

There's no denying referee Jones is very inexperienced at this level, but in recent months, he has been used almost exclusively in the Championship and his very rapid rise through the ranks would suggest that people in high places have been impressed by him – my opinion on him as I left the ground was that he surprised me by awarding some free kicks that didn't look like fouls, while ignoring others that did, but, overall, he was decent enough.

Therefore, my reaction was that it was classic Warnock diversion tactics when I saw him resorting to blame the official mode in his post match interview on the club website – he was trying to move the agenda away from a less than convincing performance from his side.

Our manager was unhappy with how target man Moore had been able to get away with just a yellow card after what he claimed was an off the ball elbowing incident on Bruno Manga in the first half and a late challenge on Neil Etheridge after the break.

Now, I cannot recall the incident our manager is referring to in the first half and I've not seen or read anything since the match about it, so I cannot comment on the validity of Warnock's claims there. However, my thoughts at the time on the sliding challenge on Etheridge as he dived on a loose ball after he had made a diving save from a shot, were that Moore would have got a bollocking from his manager after the game if he had not gone in for the ball, so, on balance, a yellow card, rather than a red, was probably justified.

That was before I had seen these highlights, now I'm more inclined to think Neil Warnock had a case because there seems to be split second between Etheridge having control of the ball and Moore starting his dive towards the keeper – it's all about fine margins, but maybe Barnsley did get lucky there and we may all have been spared a fraught final quarter of the match if it had been a case of City's eleven against Barnsley's ten.

Even if our manager had a point about Moore and the referee (Warnock also explained away what seemed to be a strange replacement of Marko Grujic with Greg Halford shortly after he had scored his first goal for City to put us 2-0 ahead, by saying that the ref had said that the Serbian international would be given a second yellow card if he committed another foul), I still have concerns for our promotion prospects after a match where we seemed to play pretty well to get to 2-0 ahead and then it was if we "declared" and sat back thinking that Barnsley did not have the attacking ammunition to hurt us – if this was the case, then that belief was proved to be wrong.

There are alternative explanations for our fade out following our second goal – one is that the loss of scorers Grujic and Callum Paterson from our midfield in quick succession left us seriously short in the area of the pitch where I'd say we have been least effective this season.

Alternatively, it might be that, for the first time I can remember this season, tiredness became a factor. While the multiple injury breaks and long delays in restarting the match which left me thinking we would see one or two minutes more added on than the signalled five at the end of the game, could be expected from a team striving to hold on to their narrow lead in the face of intense pressure, the way Barnsley were able to break through our midfield, both in terms of their passing and their running with the ball, was also suggestive of a City side running low on gas.

Certainly, I had wondered if we may be creating problems for ourselves come March and April as I watched us putting so much into our early season matches, but had hoped that the increase in squad numbers seen since January would counteract this.

However, squad size brings me on to another matter which, to be honest, has been a real concern since about late September onwards – our never ending string of injuries.

I would say that in recent weeks, three very strong contenders have emerged for our Player of the season award in Sean Morrison, Joe Ralls and Junior Hoilett. While the last named was there against Barnsley giving the sort of performance that has become the norm from him over the last seven months, the other two were nowhere to be seen.

I'll come to Morrison shortly, but, first, I want to talk about the plain weird is he injured or isn't he controversy which surrounded Ralls from shortly after the Bristol City game when there was a messageboard claim that he had been seen wearing one of those inflatable casts on his leg, all of the way through to the announcement of the team last night. Amid all of the will he, won't he stuff, there were also claims that Ralls could be absent for the rest of the season and given that some of those saying that the man who has seemed to hold our midfield together almost single handed at times this season could be out for weeks rather than days were hardly your typical wind up merchants, there has been a widespread acceptance that Ralls is going to be out for the foreseeable future.

I say "widespread" there, but the acceptance that Ralls was injured was not unanimous and, justifiably, some pointed to the lack of confirmation by the club and the absence of anything in the printed or broadcast media to suggest our key midfielder had a problem as reason to suggest he would be there against Barnsley.

It's now obvious that there was something to the rumours that first appeared just over a week ago and yet there is still no indication from the club as to how long Ralls will be out. When questioned on this last night, Neil Warnock said it could be a short time or it could be much longer – the club were waiting on the results of a scan.

Now, unless we accept the very, very unlikely scenario that Ralls was not injured when it was first claimed he was, but it actually happened in the last day or two, surely the club must know by now how serious the injury is?

Given the size of our injury list throughout most of this season, it has become the norm for Neil Warnock to be asked about who is available for tomorrow's game and who isn't in his pre game press conferences. Our manager's answers are usually comprehensive when it comes to listing those who are doubtful or absent, but I would say deliberately vague when it comes to any detail as to the nature of these ailments and how long any absences will be.

Maybe I'm naive, but I don't see why there is this secrecy regarding the nature and severity of any injuries our players are carrying (for example, Jazz Richards has been absent for months on end during Neil Warnock's tenure as City manager and I'm still none the wiser as to what is/has been keeping him out). In saying that, all our manager needs to do to justify his approach is point at the league table and, if I'm honest, this is not a matter that concerns me too much – more worrying for me is the number of injuries we are getting and why they recur so often?

The situation with Ralls is one thing – he's someone who had been available for all but one of our matches before last night and players are always going to pick up injuries from time to time. However, while Sean Morrison isn't a typical example of this because he was able to play for six weeks or so without any obvious problem between his absences, the aforementioned Jazz Richards is one of several examples of first team squad members I can think of who have returned to action from an injury, played the odd game or two and then disappeared again for quite a long period.

Without doing any research on this, I can think of Aron Gunnarsson, Craig Bryson, Gary Madine, Danny Ward, Jamie Ward and Kadeem Harris who are all like Richards in that they have seemingly returned from injury only then to go missing again, while I get the distinct impression that someone like Lee Peltier has been used at times while a long way short of being fully fit.

From the outside looking in, I must say that, whatever division we are in next season, I hope there is a thorough investigation into training methods and how injuries and recuperation are both assessed and treated during the coming summer – maybe such an enquiry would find that there was nothing wrong and it could all be put down to "one of those things", but I'm struggling to remember another season where we have been so blighted with injuries.

All of this only serves to make where we stand in the table with less than a quarter of the season left all the more remarkable, but this doesn't alter my opinion that, as someone who has seen the odd five match winning run from my team down the years, I cannot recall another one where the general level of performance throughout has been so ordinary.

Yet, having watched four of the five games in this run and seen extended highlights of the match at Ipswich, I would say that, in each case, our win has been deserved. Obviously, I'm making a few assumptions there when it comes to the Ipswich match and anyone who was there may put my right on that, but our win over Bolton was, perhaps, our most comfortable of the season so far, while the victories over Middlesbrough and Bristol City were quite similar in that neither of them were great games of football by any stretch of the imagination, but we posed what goal threat there was and there was never much sign of our opponents having it in them to get back on terms after they fell behind.

Those two matches were like quite a few in our Championship winning season five years ago in that I was able to watch us defend a one goal lead in relative comfort because I had a lot confidence in the organisation and ability in our defending.

The league table tells us that Barnsley are nowhere as good a team as Middlesbrough and Bristol City are, but last night the closing minutes had me in the state I know so well of tension accompanied by a feeling of impending doom when the score is usually 1-0 or 2-1 to us with minutes to go!

Ironically, after barely having an attack worthy of the name after Grujic's fine drive from just over twenty yards in the forty sixth minute until the fourth official held his board up as the clock hit ninety minutes, we had good chances in added time as Bryson shot wide when it looked like he should have scored and Nathaniel Mendez-Laing came so close to ending his scoring drought as he took careful aim from a similar distance to Grujic, only to see his shot rebound off the upright.

Barnsley were committing men forward by then though and I'm sure they would have felt their strong fightback in the match's last third left them deserving a point at least.

However, given how close we came to getting another goal to go in 2-0 up at half time, I thought we were, just about, worth our win. The one goal we did get came from Paterson who followed up to strike in a low shot to end a slick counter attack featuring the scorer, Hoilett and Kenneth Zohore – the Danish striker botched his attempted finish from the winger's cross and was fortunate to see the ball rebound backwards to the Scot, but, again, he was good in general play as he proved too powerful for the Barnsley central defenders at rimes.

Etheridge was another who continued his recent good form, while Bamba and Manga both hit the odd wayward pass, but generally defended well. However, Paterson was our best player for me – while he is not everyone's cup of tea when used in the role he filled last night, he does give us a drive in the central attacking midfield area that is never present when he is absent.

With Derby dropping two more points at Loftus Road to leave them nine points adrift of us having played one more game, it's beginning to look as if there are only two teams now who can take second place off us. Villa and Fulham both had 3-0 wins last night (at Sunderland and at home to Sheffield United respectively) which compared favourably to our scrambling home triumph over a side in serious relegation trouble.

It should be that if the gap stays the same over nearest rivals as the games count down, then our chances of automatic promotion must increase, but I have to admit to being less confident about our chances this morning than I was as I made my way to the game last night – I can't help thinking that we are going to need to be better in possession than we have been for much of the campaign in the coming weeks and we must get some of the important players we are currently missing back as soon as possible.

Finally, two quick words on the attendance of 16,176 – absolutely pathetic!