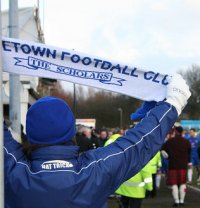 5 months after a 3 - 1 win at Chasetown Dave Jones led his side out at Wembley for the clubs first FA Cup final appearance since 1927.
I appreciate that promotion is the goal this season and an FA Cup run should not hinder that but don't forget that the one major honour in the clubs history is the 1927 FA Cup final victory over Arsenal.
The FA Cup still retains some romance. For me at least.