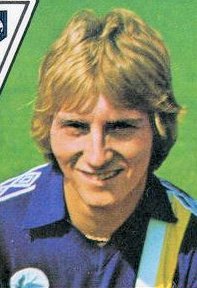 Billy Ronson, a midfielder, played for Cardiff City in the late 70's and early 80's making 90 appearances.
Ronson was found dead at his home in Baltimore, USA where he was a 'Hall of Famer' for the Baltimore Blast.
Blast president/general manager Kevin Healey said Ronson had battled health issues in recent years and died of natural causes.
"First and foremost, Billy was a very good person who would do anything he could for you and that's what he did for the franchise," Healey said. "He was a player that everybody loved because of his work rate, hustle and ability. He was the consummate team player. And when he moved to the coaching and assistant general managing area, he gave everything he had to the franchise. So kind of what he did as a person is what he did for the Blast franchise."
Ronson was born in Fleetwood and played for Blackpool before joining City. He went on to play for Wrexham, Barnsley, Birmingham and Blackpool again before moving to the USA.
RIP.