http://mauveandyellowarmy.net/
Another of those teams who we've only started playing relatively recently, so, although I'll stick with the normal six questions format, any link with us in the first two of them will be very tenuous – answers to follow tomorrow.
60s. Can you identify this man from these clues?
"First capped by his country while playing for East Fife, he moved south for a then record fee. He missed out on his new club's biggest moment, at Wembley, through injury, but picked up his last two caps for his country a year later in the World Cup Finals. A move from the seaside to a team of headware specialists brought an FA Cup Final loser's medal, before he finished his league career listening to the sound of chimes.
From here, he moved to Wigan as player manager and, when he hung his boots up, he enjoyed mixed fortunes managing at levels as high as the old Second Division. At the two "biggest" clubs he managed, he was a warm up for a great at recent opponents of ours and then had two spells at one of his former clubs – the first of which ended when, after successive five goal home wins by the team, his Chairman told the press his manager's job was on the line, this drew the response that his employer was a "back stabbing rat"! The result was wholly predictable, but it was his former club who suffered most as their form nosedived until their season ended in a relegation confirmed at Ninian Park."
70s. Wigan were called "the finest non-league side l have ever seen" by one half of the double act in charge of their opponents after the match photographed below from 1971 – the picture is of the game's only goal, who scored it?
80s. By the time this photo was taken of City's youth team in December 1985, three of it's members had already played league football for us, while a fourth would go on to play more times for City than the other three put together. If anyone wants to have a go at identifying all four of them, I'll put them in the answers I give tomorrow, but all I'm after really is the identity of the one, who is second from the left in the front row, who made the first of only two league starts for the club in a 3-1 win over Wigan that season (ironically we also won in his second game during what was one of the worst seasons I can remember).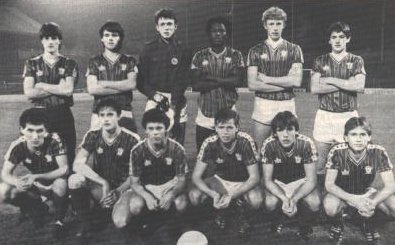 90s. He appeared for us in both matches in a season against Wigan during this decade, but who is he?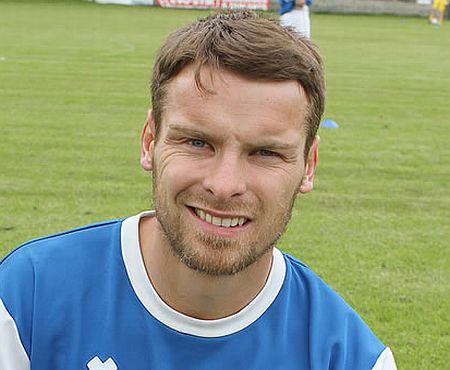 00s. There's a full England international in this picture, but I want you to identify the player who appeared for both us and Wigan during this decade.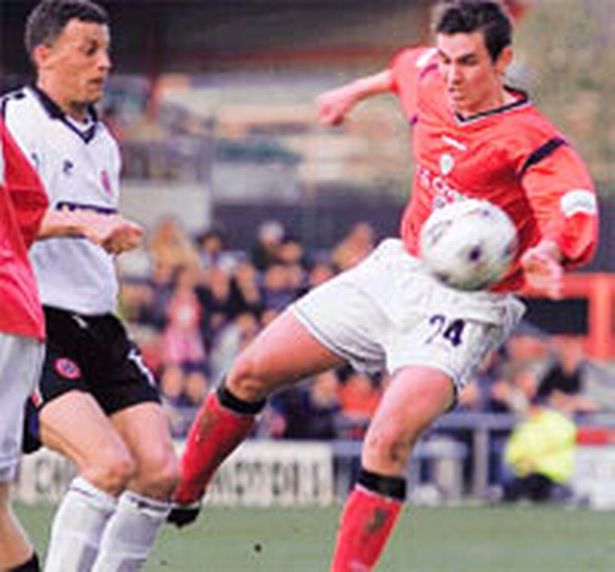 10s. The last Wigan squad to play at Cardiff included four ex or future City players and another who would have signed for us but for a failed medical – can you name them?
Answers.
60s. Allan Brown.
70s. The picture is of Colin Bell scoring for Manchester City in an FA Cup Third Round tie at Maine Road – it was the only goal of the game after came after Wigan keeper Dennis Reeves split his boot while taking a goalkick which barely went out of the penalty area as it landed at the feet of a Man City player.
80s. The player who made his debut against Wigan is Allan Price (second from left in the front row), while to his right is striker Tim O'Connor. Second from the right in the front row is Jason Gummer and second from the right in the back row is Gareth Abraham.
90s. John Cornforth.
00s. Gareth Whalley.
10s. Andrew Taylor, Don Cowie, Emyr Huws, Leon Barnett and Ivan Ramis was the player who failed the medical.