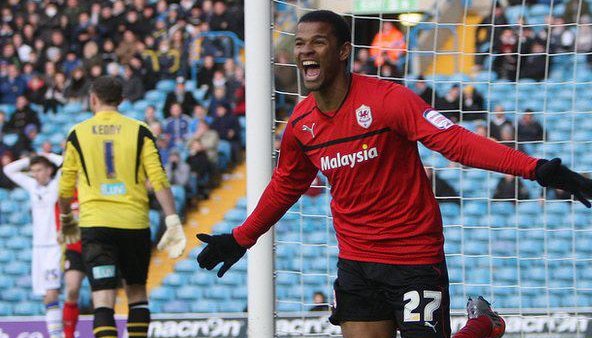 Fraizer Campbell marked his debut at Leeds on February 2nd with a winning goal and he ended the month with a couple at Wolves to earn another three points.
In the five games he's taken part City have won three, drawn one and lost one and Campbell has scored all five goals the club has scored during the month of February.
"I can't complain. I scored a couple of goals against Wolves and we won the game which is the most important thing," said Campbell.
"We've got to carry on the way we play, passing teams to death, and hopefully by the end of the season that will be enough.
"At the moment we're winning more games than we're losing and I'm a happy man. It's going really well.
"We've won three games and only drawn one and lost one since I've been here, so it's been great.
"I'm happy to be part of this team.
"We did really well against Wolves.
"It was a tough game and we were delighted to have come away with three points.
"Wolves have got a good squad of players who are unfortunately on a bad run at the moment, but I'm sure they can turn it around."
City are away at Middlesbrough on Saturday. I'll have no complaints either if Fraizer starts March off with a goal or two.