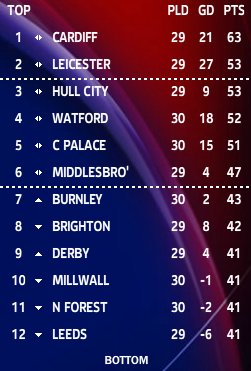 Leeds must be sick of the sight of Cardiff City. Despite the authorities making it difficult for City fans to travel and the £36 ticket prices the 500 City fans who went to Elland Rd saw Cardiff make it 15 unbeaten against the Yorkshire side.
That run started in 1984 and included the incredible 2 - 1 FA Cup win in 2002. Remember that, Graham Kavanagh, Scott Young, Sam Hammam walking around the pitch.
A tricky match today saw plenty of free kicks, referee's whistles and stop start moments but it was City who managed to get the ball in the net. Firstly Craig Bellamy had one disallowed on the stroke of half time for offside before Fraizer Campbell (pictured) came off the bench to add a touch on the six yard line to Bellamy's effort.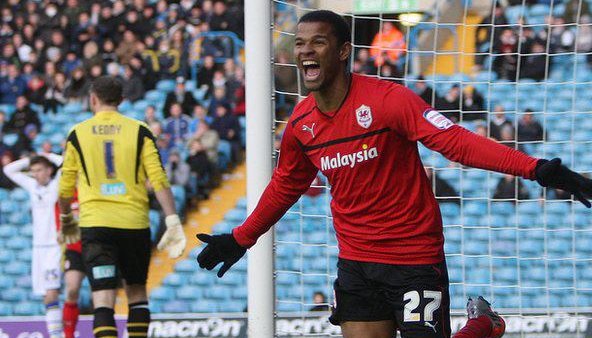 After that Leeds forced David Marshall into a class point black save before the Bluebuebirds were able to see out three mins of added time.
That's a fifth away win on the bounce, and a sixth win by one goal in the last seven games.
With the top five all winning this round of matches City keep a 10 point lead over 2nd and 3rd place.