Fulham's Scott Parker: "Three points is key at this moment in the season, and a third clean sheet on the bounce. When you play against a team like Cardiff you're going to get put under extreme pressure, and at times the ball gets put in the right areas and it becomes a bit of an onslaught.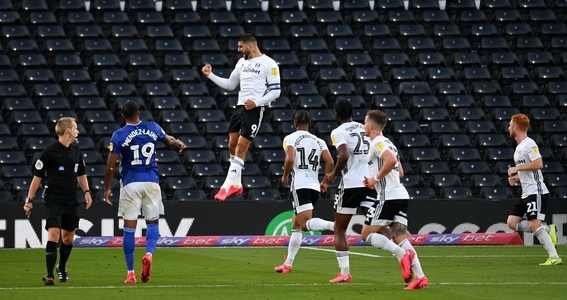 "You have to defend your box very well and I thought we defended set plays and we limited them to a lot of long balls and second balls, which we dealt with very well. I would have like to have been better on the ball, but the message again was a clean sheet and job done."
Cardiff's Neil Harris: "It was disappointing to lose the game as there wasn't a lot in it. First half I thought Fulham shaded it, but second half we had a strong performance. But it was fine lines.
"I was disappointed to concede the penalty. Experience outweighed a bit of naivety at the back post, but I thought it was cheap. But then we might have got away with one in the second half.