David Marshall has agreed a new four your contract with Cardiff City. He tweeted this morning 'Thanks for all messages on new contract tweeps. Really happy and looking forward to next few years.'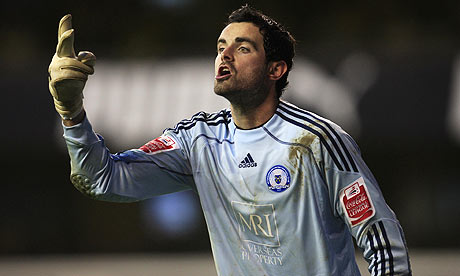 Joe Lewis (above) has been mentioned during the past week. The former England U21 international became a free agent after his contract at Peterborough ended.
Its reported that Lewis will sign a three year deal with Cardiff and will replace Tom Heaton who has left the club.
Heaton is thought to be close to moving to newly promoted Sheffield Wednesday and joining up with old boss Dave Jones.