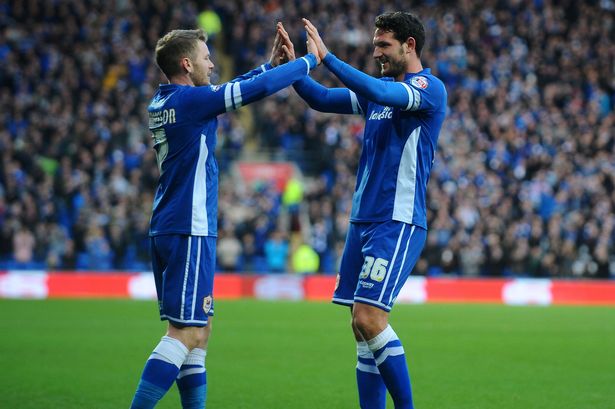 Words from Aron Gunnarsson after City's 1 - 0 back in blue win over Fulham.
"It was a big day and a big game for the fans." Gunnarsson acknowledged. "We wanted to give them something to cheer about. It's been hard for the last couple of weeks, results wise. Our performances hadn't been good enough and we knew that.
"We wanted to put it right. We got the three points today, which was the main thing. We controlled the game for long periods as well.
"The fans were brilliant today. The owner Tan Sri has made the right decision – especially for the fans – and it gave them something to cheer about. Everybody is happy. Coming out to a stadium where fans are lively – they want us to do well every week of course, red or blue – is a boost.
"It has been down to us lately, we haven't been performing and we need to take responsibility for that. I think we've shown that today with our work rate and determination to get the three points. We worked hard today. Hopefully we can build on that."
Gunnarsson set up the winning goal for Sean Morrison (both pictured) with a long throw.
"I've used the throw-ins two seasons ago, before I dislocated my shoulder with the national side," Gunnarsson explained. "I hardly used it last season, due to the injury but I've worked hard to get myself back to the right strength and physique. It works well, especially when we've got players like Ben Turner, Sean Morrison and Kenwyne Jones who can head the ball. There's no reason not to when it creates a threat.
"The throw-in was key today. We created a few chances from it and got the goal - I'm happy I can help the team.
"Russell knew that my shoulder has been recuperating; he wants me to take one when I can. He has not been telling me to do it – I want to do it to help the team. With big players in the box that can score a goal it's useful."
Quotes from www.cardiffcityfc.co.uk