Stoke's Michael O'Neill: "Ultimately, we're in a much better position than we were in since we took over, but we didn't expect to be five or six points clear [of the relegation zone] at this stage. That would have taken an amazing run of form! From a cosmetic point of view the league table looks better, but equally we're well aware we're only three points above Wigan.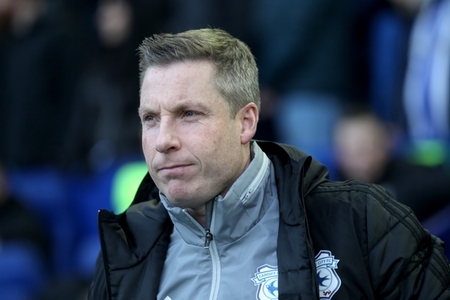 "We're dragging more and more teams into it all the time, which is also good. It's a big win, but we're still in a precarious position. But we've been in a precarious position since I came in. That was the situation we came into. We're coming from being bottom of the league, we were a big distance down from some of the teams."
Cardiff's Neil Harris: "I was disappointed from the first whistle to the last. That's nowhere near the levels we've set this season. We've set the standards individually and collectively. We played against a Stoke City team that had a right go and they're scrapping for their lives.
"We have to make sure this result was a one-off, a blip. We have to hit our standards. I don't like my teams to be out-competed at times and I want players to make good decisions. That today can't be repeated for us, that's the long and short of it."