Mark Warburton: "The one difference is that we put the ball in the back of the net. The stats are the same as the other games we played, but today we were far more clinical. As long as we create chances, then come the end of the season we'll be in a good place.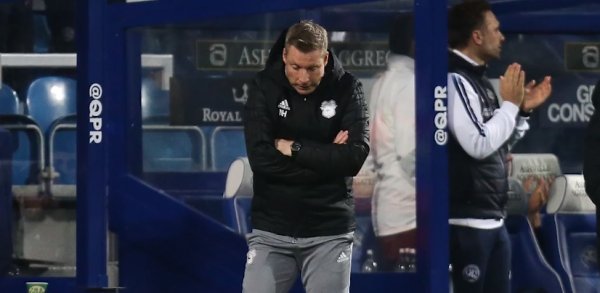 "It's about creating quality chances and we've been doing that - look at the chances we've missed. Today we scored. Nahki has been struggling of late and that's the striker's life. I'm delighted at how he responded. Bright has that beautiful attribute of sheer pace which terrifies defenders and when he uses it wisely, as he did today, he looks a real handful. I'm delighted for him and it's good for the crowd to see a player who gets them off their seats. We looked a very good team today. We've had good days and bad days. It's about building on this."
Neil Harris:
"First and foremost, on behalf of the group, I need to apologise to our fan base. They don't deserve to watch that performance."
"I'm hugely disappointed. I didn't recognise my team out there, defensively. We weren't good enough 1v1. We'll be disgusted with the goals we conceded.
"Neil lost his job because of the performance of the players, well I don't owe the group anything," he said.
"I support them and if they work for me great…obviously January is a busy transfer window.
"I've come into a group that's got a great reputation as individuals and at times as a group…well at times I don't see it.
"The players need to look at themselves, individually and collectively, some big names. Do they do enough? Do they want enough? Do they do enough for the football club? Do they do enough day to day?
The former Millwall manager has made no secret of the fact that he would like to reshape his squad and said the poor display in west London had confirmed that.
"I think it adds to it. I have to be really careful to isolate today (the 6-1 defeat) for what it is, but some of the instances have re-affirmed what I know already.
"Today is a reality check that the team that got promoted a couple of year ago isn't the team of today.
"The players aren't the same, the players are older, the group's different and ultimately it's the characteristics in the group personality wise and attributes to do that mentally and physically, is it there?
"January is a notoriously tough window, we're looking at trying to get some players out to free-up opportunity to bring some in, that doesn't change for me.
"I just think what players have done is just highlighted that some of them can't reach the standards I demand."
Harris has won four, drawn four and lost two of his 10 games in charge of the club.
"I knew it was going to be bumpy when I took the job, I've been really pleased with the start I've had, how we've gone about it and a lot of the players buying into what I want.
"Today is a step back…well it doesn't have to be a step back, it can be a reality (check) and we have to make sure it doesn't happen again.
"All I can promise the fan base that travelled is it won't happen again under me."