The man who organised the flight which killed footballer Emiliano Sala and pilot David Ibbotson has been sentenced to 18 months in prison.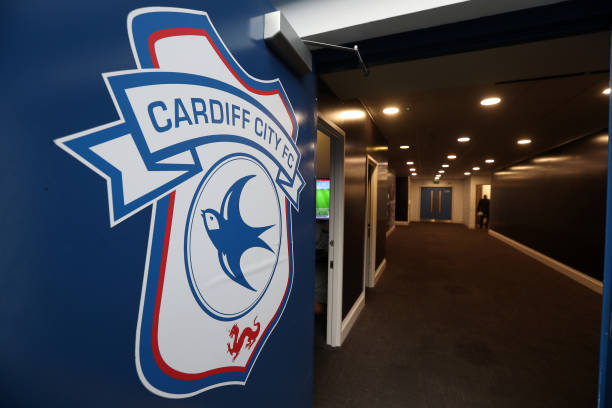 David Henderson, 67, of Hotham, East Riding of Yorkshire, was found guilty last month of recklessly endangering the safety of an aircraft.
He also admitted to a charge of trying to arrange a flight for a passenger without permission or authorisation.
Sala and Mr Ibbotson died in January 2019 in a crash in the English Channel.
The footballer's body was found about two-and-a-half weeks after the crash, though Mr Ibbotson, the pilot, has never been found.
The judge, Mr Justice Foxton said Henderson had shown "a cavalier attitude" and had not kept even the most basic records.
He added that Henderson had intentionally breached Civil Aviation Authority (CAA) regulations "for reason of profit", and was "reckless, not merely negligent".
David Henderson's lawyer has said his legal team will consider an appeal against his conviction.
Emiliano Sala's body was recovered but pilot David Ibbotson has never been found
The Argentine striker had completed a £15m transfer from Nantes to Cardiff City and was travelling between the two cities at the time of the crash.
The charge of endangering the safety of an aircraft related to two flights, an outward flight from Cardiff to Nantes on 19 January and the return flight, which crashed near Alderney, on 21 January.
The trial heard Mr Ibbotson, 59, of Crowle, Lincolnshire, regularly flew for Henderson, but he did not have a commercial licence for carrying passengers, nor did he have the correct certification to fly at night and his rating to fly the aircraft used - a single-engine Piper Malibu - had expired.
Henderson was supposed to fly the plane, but was on holiday with his wife in Paris, so asked Mr Ibbotson to do the journey.
Argentine rugby player Christian Martin has paid tribute to his friend Emiliano Sala
Just moments after finding out the plane had gone down, Henderson texted a number of people telling them to stay silent, warning it would "open a can of worms," the jury was told.
"Ibbo has crashed the Malibu and killed himself and VIP! Bloody disaster. There will be an enquiry," he texted one person.
In another message, he wrote: "Questions may be asked about his flying."
The plane disappeared off radar off the coast of Alderney in the Channel Islands
The father-of-three and former RAF officer admitted in court he had feared an investigation into his business dealings.
The trial also heard how the owner of the plane had told Henderson not to allow Mr Ibbotson to fly the aircraft again after he committed two airspace infringements while piloting it.
Henderson's wife wept in court as Mr Justice Foxton sentenced her husband to 18 months in prison for endangering an aircraft, with a three-month sentence, to run concurrently, for attempting to discharge a passenger.
After the hearing, Henderson's lawyer said his client wished to pay his respects to the families of the two men, and was considering an appeal.
Speaking outside court, former Argentinian rugby player Christian Martin, a friend of Sala said: "It's a tragedy that could have been avoided and it happened, and it took away a young Argentinian, a young countryman with a lot of dreams and hopes".
"This happened a long way from Santa Fe, and a long way from Argentina, and people will be searching for more answers in the coming months."
An inquest into Sala's death is due to be held next year.
Rob Bishton, group director of safety and airspace regulation at the UK Civil Aviation Authority, said: "Our thoughts remain with the families and friends that were affected by this tragic accident in January 2019.
"Illegal commercial flights represent a significant safety risk and that is reflected in the court's decision today.
This report, from 2020, showed a catalogue of errors was highlighted
"The aviation system relies on the integrity of all those involved. Anyone operating a commercial flight should always have the necessary licence and approvals in place."
Henderson was accused in court of running a "cowboy outfit" more focused on profit than the safety of his passengers.
The Air Charter Association said the sentencing would set a precedent for the future.
Chief executive Glenn Hogben said: "There's more that can be done but it will certainly serve as a significant deterrent to people who are either currently involved in these types of practices or make people think twice about taking that sort of direction."