Neil Warnock
"Probably since I've been at Cardiff that was one of the most complete performances," he said.
"We started on the front foot and I was really delighted with that."
"I think we are stronger now after the window. We aren't a bad side now when you look around that dressing room," he said.
"We've got a good chance; we are aiming for the play-offs but will give it (promotion) as good a go as we can.
"We've not got the finances of Aston Villa or Derby but we are right in there, let's keep going and see how far it takes us."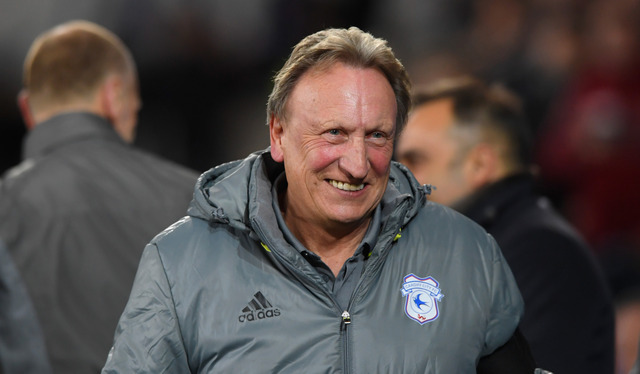 Thomas Christiansen
"I'm disappointed with it (the sending off) of course I am. Firstly because he already has one yellow card when he goes down to the ground. He should have been more intelligent, but it's the passion and emotion he plays with.
"Physically we struggled. We have only one or two players over 180cm tall and when you have to defend against six then you know they will play direct. It is difficult to defend and we just weren't good enough, especially in the first half where we lost the game. We didn't score when we had the big opportunities to score."