Neil Warnock: "Kevin Blackwell told me we're now 11 points clear of seventh, but I asked him how far off Wolves we are now.
"That win is as good as it gets. We restricted them to one shot in the first half, had to defend long throws, could have scored more goals but we never make things simple.
"I just think we can get better. We have players coming back from injury, so I can change two or three to give boys a breather. We're in a good place, but we can get better."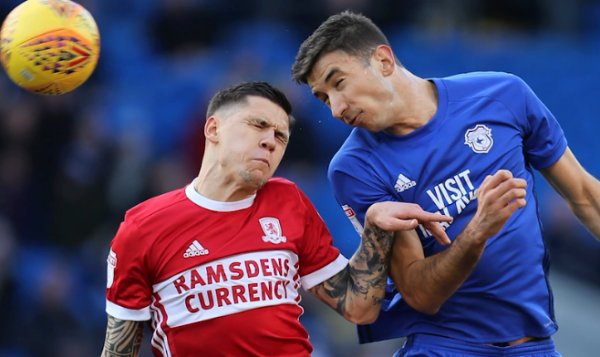 Tony Pulis: "Set plays were always going to be important. Looking back at it Morrison was all over Gibson but we didn't get that decision and that was the decisive moment.
"Cardiff have five or six players over 6ft 3ins let alone 6ft, so it was always going to difficult, but I have no complaints.
"We have 14 games to go and we have to put a run together. The pitch was difficult for the players today.
"They are second in the league for a reason, they have an identity and they play to it whether you agree with it or not."