Cardiff's Neil Harris: "Obviously it breeds confidence and galvanises the group again. Winning today doesn't take the hurt away from Saturday, we can't do that until March but five wins from six, in the middle of a difficult run fixture wise and the stinging criticism that came our way Saturday.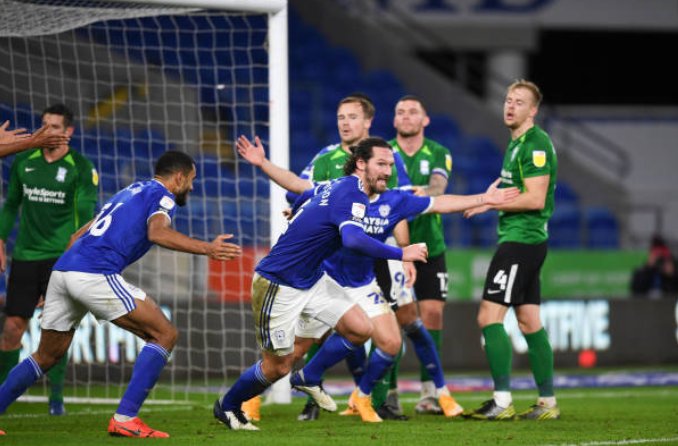 "Now we have a tough seven days with Norwich and Brentford at home, two sides I expect to be in top six. But we went to Watford and Stoke, two teams in top five and won at both, we've shown we can compete and hope we can get one or two back from injury or suspension."
Birmingham's Aitor Karanka: "Mistakes are difficult to plan for, we knew how dangerous they were with Wilson when he plays as a winger and we knew how dangerous Morrison is from set pieces, but we conceded those goals. We need to learn, because we had individual mistakes against Watford as well, they have been awful for us.
"When you play away from home, score two goals and have the game under control it is very disappointing. Ivan Sanchez was due a goal and deserved the one he scored today. Unfortunately the result wasn't good for us, we have to keep going and look ahead to the game on Saturday."