Cardiff City manager Neil Harris:

"Not the start I had in mind, not at all. I feel a bit sucker-punched in the sense we dominated possession. We didn't hit the heights we have for the last nine months.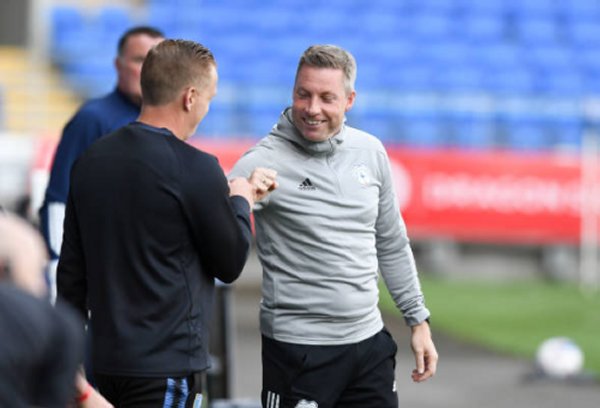 "It's the sort of game that if you aren't going to show the quality you need, you need it to finish 0-0, we needed that clean sheet mentality today.

"We were architects of our own downfall today. We didn't show the consistencies of a quality Championship side, you can't give two goals away like the ones we did. Both goals were really poor from us.

"Are we suffering a hangover from how last season ended? I understand the relevance of the question, but I hope not and I don't sense that we are."
Sheffield Wednesday manager Garry Monk:

"To get off to a winning start is what we were aiming for. It's one of 46 games - we have got the first three points but there are 45 to go.

"We were excellent. We talked about it being a physical game and (there being) a lot of direct play to compete with and to come out on top of. We did it and we finished our moments with quality.

"2-0 is a great position to be in but in any game it's a delicate scoreline - they get one back and it gives them something.

"But the focus was brilliant. I thought we deserved to win."