Before Christmas Cardiff stopped a seven game Leeds winning run. Yesterday the Bluebirds stopped a five match win streak to deny United regaining top spot in the Championship.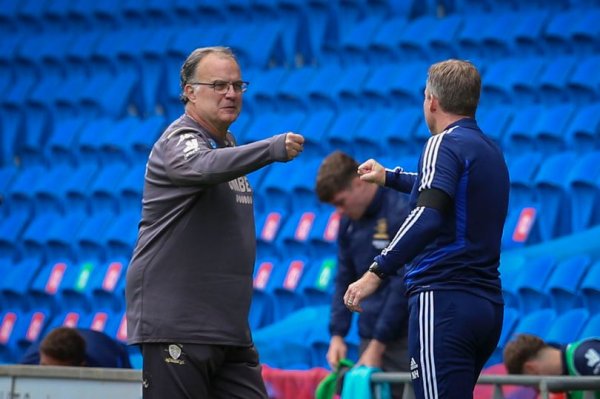 Neil Harris
"It tells us straight away that we're focused and have a hunger and a desire to be successful this season. The players deserve great credit for the way they conducted themselves personally and professionally during the lockdown period.
"I wanted the boys to make a statement in the first game back that we're serious about getting into the top six, and to pay tribute to Peter Whittingham. And there were two goals there that were fitting to that man.
"I didn't know him personally but played against him many times. He came across like a class act, and I thought he could have played in any team in the world he was that good a player. He is loved here and rightly so, and the tribute before the game and with the shirt was fitting."
Marcelo Bielsa
"We should have won. We've created enough chances to score goals and they needed our mistake to score. But we should have been more clinical to finish the attacks.
"The mistakes are part of the game and we can't imagine one player that can't make a mistake. When we have a mistake we have to resolve it between the whole team. In this game they shot twice and scored twice."