Neil Harris
"I thought we were the only team that deserved to win it, so I'm extremely disappointed to only have a point. The atmosphere tonight was good, certainly in the second half when we got on the front foot and played well, our supporters got behind us.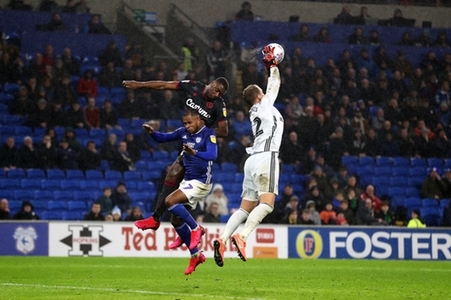 "Even when we went behind, I thought we could come back and win the game. We changed things in the second half, and I was really pleased with the lads and how they adapted. It really got us on the front foot, and we forced the ball into a lot of good areas."
"Reading changed their shape, which was a bit of a surprise. Even in the first half, they only had three shots, so it was disappointing to be behind at half-time. But we had to adapt, and we made those adjustment to our shape.
"That allowed us to get a higher press, and with two out-and-out strikers to run the channels we caused some more problems. In the second half we built periods of pressure, got into some really good areas, and we were unfortunate not to win it."
Mark Bowen
"I was pleased with the way we stood up to the physical challenge - we won the majority of second balls which I was asking my players to do.
"The overriding feeling is when you're in front, wherever you are, you do look at the clock and think with 20 minutes to go to get through it.
"With [Cardiff's goal] all I'm asking for my players is to try and get the first contact. He got that, but it spun off the back off his head and hits the post and comes straight out to their player. I thought it was a little bit unfortunate because we dealt with everyone before that really well.
"Sometimes you can come down here and think you could catch them on a bad day, but they don't seem to have too many bad days! The way they play, you have got to stand up to them.
"It is a hard earned point and you'll take it at a place like this but it hurts because we were in front and wanted three points.