Neil Warnock: "We don't think about promotion, today's target has been met for the play-offs and we're there. We don't look at it, the other teams are still winning. We just have 10 games. We could have made it easier, but we never do that. Hopefully we've saved up the goals we missed until we need them.

"The penalty was for nothing, you wouldn't have anything happen to you if you did something like that in a shopping centre. It could have cost us promotion. There was no reason to give it."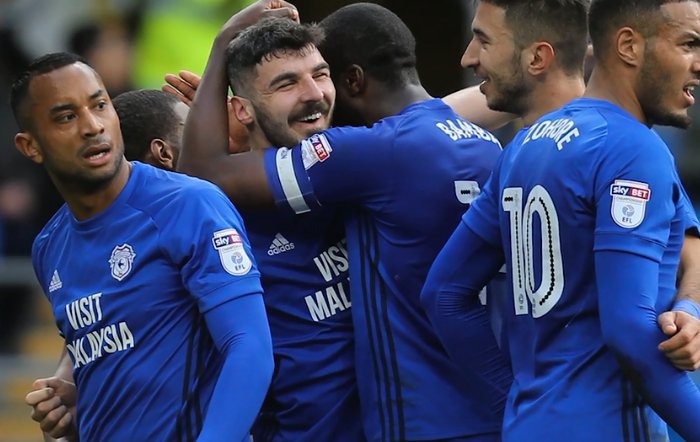 Garry Monk: "The first half was one of those times where we didn't play too badly but we didn't defend well enough in the three situations. I was very interested to see how we reacted in the second half because the capabilities of the squad was a reason why I came here, and that was exactly what we should be doing.

"We defended better and created chances. We had a great chance to make it 3-2 with 20 minutes to go which would have made it really interesting. The lesson has to be learned that we can't give periods away, we have to do what we did in the second half right from the start, and that begins today, not before kick-off against Hull next week. We have to change now."