Neil Harris:
"I am a very happy manager. The importance tonight was winning the game and it was a game we thoroughly deserved to win.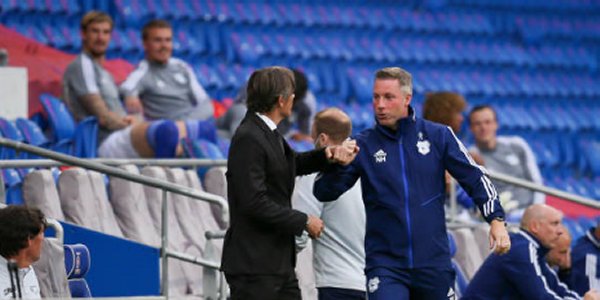 "We have chased and chased. We were written off really. The play-offs was almost a free hit for us.
"We've kept chasing, but now the expectation is on us. The lads played with a bit of freedom and that's what we've got to do in the remaining games.
"We keep one eye on other teams, but we've got to enjoy this. How often do you get in these scenarios? We've got a chance for promotion... we have to really enjoy these moments.
"We've given ourselves a much better chance by winning tonight."
Derby County manager Phillip Cocu:
"It's mistakes which cost us the game. It's always something you try to avoid but you have to be solid in defence and not make mistakes. We didn't do that.
"In the last three games there have just been too many mistakes and they have been unnecessary - that's why we are not in the play-offs.
"Conceding poor goals is something we need to change for next season if we want to get into the play-offs.
"I can see the progress we have made this season, but in the end we are playing games to win them. We are mid-table and it's not good enough to get into the play-offs. They are out of sight."