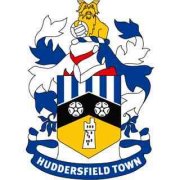 Russell Slade said: "We are starting to find some momentum and this was a very important win.
"What we need to do now is back this up with a win at home against MK Dons, and we also need to be consistent.
"To achieve that you have to work harder than you have ever done and that's our aim."
"It is all about results at this stage and it's never easy to win away from home.
"We looked a real menace on the counter attack and in the second half we were quite ruthless."
Slade praised Whittingham and said: "The free-kick was vintage and no keeper in the country would have stopped that. Peter's done really well. It's been so long since he scored I think he'd forgotten how to celebrate!"
Huddersfield Town head coach David Wagner said "We were not at our best apart from the first 15 or 20 minutes of the second half.
"The big moments of the game didn't go our way and after they scored from their first chance of the game it was very difficult for us.
"We always tried to stay in the game but we made too many mistakes. Normally when you score two goals at home you should pick up points.
"I don't have a problem with mistakes as long as we show the right reaction. We will all be disappointed this weekend and we need to take energy from this disappointment and move forward from it.
"We won't change our beliefs or the way we play."