Manager comments as Mick McCarthy wins for the fourth game in a row.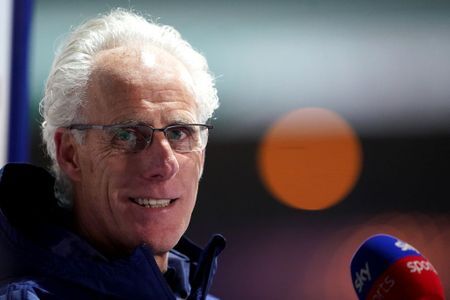 Nathan Jones: "I'm disappointed, I thought first half we were very good, we matched them all over had the best chance through Collo, then we had to reshuffle (with an injury to Tom Lockyer), and that derailed us completely. They were able to have a knockdown without anyone around him and then he (Wilson) scores from 25 yards, so that was it really and I'm really disappointed as we switched off, we didn't do the basics right.
"We wanted to make sure we were right at it and we were for pretty much 50 minutes, but when you switch off and a side that's in good form and has good players then that's what happens. We're disappointed, but we need to be better, we need to be more clinical when we have chances and a real disappointment we had to reshuffle and then got derailed."
Mick McCarthy: "It wasn't a particularly pretty game of free-flowing football. We didn't start the second half well but Harry got a bit of space and punished them with a wonderful goal. There wasn't long between the two goals and they had an uphill battle after that.
"It has been a big bounce. I have had a really good response from the squad and let's hope it continues. I just know this league, it can turn around very quickly, so there will be nobody getting their feet off the ground.
"I think they're showing their toughness, their resilience, and their willingness to work for each other and stop the ball going in our net. The ones who aren't playing impress me when they come in and show that they want to be part of it, whether that's for 15 minutes or for 90."