Middlesbrough's Neil Warnock: "I really think the mental side of the players has got to be stronger - we've got to be a little bit more clued up and streetwise, really. There was a naivety in certain areas today. I think it just shows what we already know at this level, that you've got to be able to mark at corners.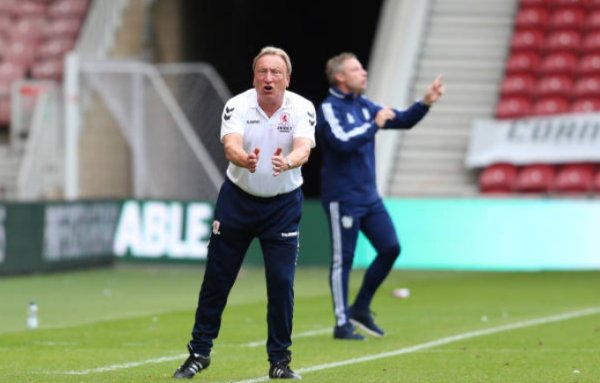 "Obviously because of the goals they (Cardiff) could relax, but I didn't think there was much between us and there were quite a few positives today."
Cardiff's Neil Harris: "At this stage of the season you need character and we went out today and we had it in bundles. Neil Warnock's sides are extremely tough to play against, they've been on a really good run of form and got themselves to safety, so credit to my players for having the bravery to get the ball down and play, but you have to stand up to them physically as well."
"I didn't know until we were in the sixth minute of injury time that Millwall got beat and Swansea were winning. It's a straight shoot-out between us and the enemy up the road but we'll focus on ourselves."