Sorry to everyone Killed the team. Tackling not in my nature and its shown in the tackle Thanks to the supporters. Ill make it up to yous🔵

— Bogez (@OmarBogle9) November 4, 2017
Lee Johnson: "That's nine points in a week, which included away games at Sunderland and Fulham. After those matches to go 12 round with a very strong Cardiff side and come out on top showed fantastic commitment and energy levels.
"We deserved to win. Every stat will tell you that. Everyone is playing for the cause, not the applause and the spirit in the group of players is fantastic.
"To be honest, we can do with the international break now because we have a few injuries. But I am beaming with pride over the efforts of my players. We are still unfancied by a lot of people in the Championship this season, but we keep surprising them."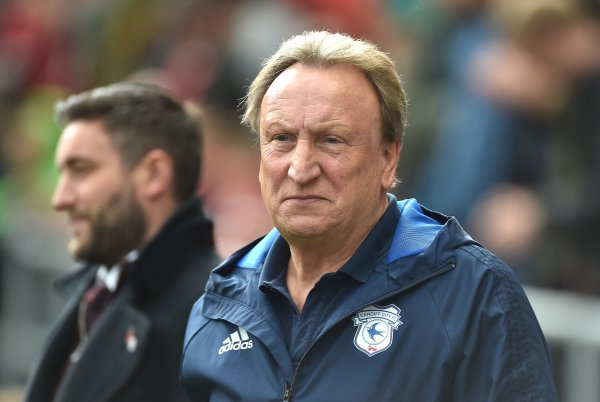 Neil Warnock: "It's ironic that Pack was involved in the sending off of my player because he shouldn't have been out there.
"I have no complaints whatsoever about the red card. It was a two-footed tackle, which cost us the game, and Omar knows that.
"He should have got a foul in front of the dugout but two wrongs don't make a right. You've got to be better than that in a derby match.
"I can't say anything good about Bogle because that's cost us the game. If you want me to say anything good about his performance, it's a waste of time.
"Why play well and score and then go and get sent off? Cost your team the game. As a manager you need 11 players on the pitch but that changed the whole context of the game and gave them a massive lift.
"He's got a three game ban now, that serves him right."
"What upset me was the inconsistency shown by a good Premier League referee.
"Pack should have been shown a second yellow card for a very bad challenge.
"Throughout the game I felt very few 50-50 decisions were given in our favour. I shall be speaking to the referee because I think he is better than that.
"We have let a lad have a free header for the winning goal, but otherwise I thought we were the better team."