Cardiff's Mick McCarthy: "My team gave me absolutely everything but we lacked a bit of quality.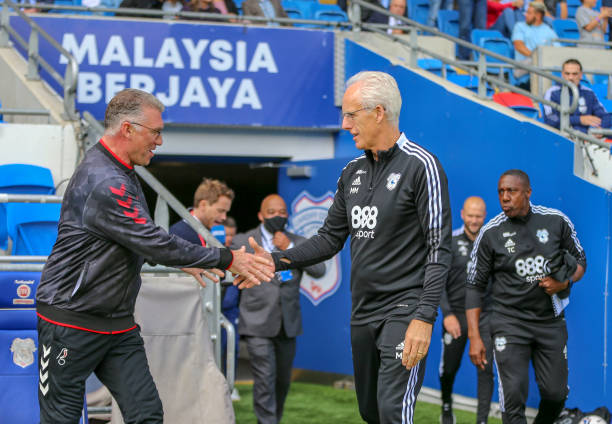 "We're going to lose games in the season and it's how you respond. Generally we've responded well because we've shown that willingness and spirit to work."
Bristol City's Nigel Pearson: "[Weimann] had a cruciate but in the modern day it's not the career-threatening injury it used to be. He's very diligent with how he recovers and it's good to have him back.
"He played very well, him and Chris (Martin) were very efficient and that's what we need. At the end of last year he was very close to being in the squad but we just said 'what's the point?' He knows what he's good at and that's what it's about with players."