Preston's Alex Neil: "We've lost three games 1-0, so the most frustrating thing is that there's not been much in the matches. When you get beat heavily it's easier to take in some ways, but when you lose 1-0 it's frustrating to take.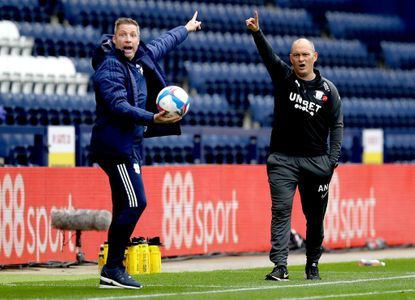 "We just need to find that bit of quality that unlocks defences. It's always a concern when you're not scoring goals, but we did score four against Brentford in our last game."
Cardiff's Neil Harris: "We now have to find a way of being more clinical at home, but we've got two games in three days and we'll look forward to them. We've got a foothold in the division and need to build on that. I was really pleased with the way we saw the game out.
"You know what to expect from Preston, they have a distinct way of playing and it's hard to play against them. But we stood firm and strong and we had the most important moment in the game. We had the ruthless moment to get the three points."