Not shown on the highlights was a disallowed goal by Man City and a very poor challenge by Joe Bennett on Leroy Sane (video below). Can't condone the challenge, Bennett took the man out. It's not the worse tackle ever but the reaction from some quarters since the game ended has been ridiculous. Bennett earned a second needless yellow at the end of the game andwill miss the trip to Leedson Saturday.
Reports below from Sky Sports
Neil Warnock
Cardiff City manager Neil Warnock defended his players in the aftermath of Sunday's FA Cup fourth-round defeat to Manchester City.
The Premier League leaders lost Leroy Sane to an ankle injury just before half-time at the Cardiff City Stadium, with boss Pep Guardiola later claiming the player could now be out of action for a month.
Cardiff left-back Joe Bennett was booked for the tackle and then sent off after picking up a second caution following another poor challenge on Brahim Diaz in second-half stoppage-time.
However, despite Guardiola's post-match calls for greater protection from referees, Warnock said it was just part and parcel of the game in England.
"They dished out a bit as well. I think they had one or two naughty tackles," Warnock said after the game.
"He is in England, isn't he, what do you expect? When you are like that, you want everything to be nice and pretty and perfect. But you do not get that in England.
"You get different challenges, don't you?"
As for the clash itself at the Cardiff City Stadium, Warnock said he was delighted with his side's display in their 2-0 loss against the runaway Premier League leaders.
"I was really pleased," he said. "I know it sounds silly, but I was really pleased. I just wanted us to put on a bit of a performance, as best we could.
"I saw flashes of certain things today which I was pleased with and which I have not seen since before Christmas.
"I thought there were four or five and Marko [Grujic] did better second half after that initial getting caught in possession. [Callum] Paterson came through well, Liam [Feeney] did well when he came on. There were quite a few plusses today.
"I thought Ken [Zohore] is getting back to himself, so if we could sign another striker this week…"
Cardiff currently sit third in the Championship standings, just two points behind second-placed Derby County in the race to win automatic promotion to the Premier League.
And Warnock is hopeful Sunday's meeting with Man City will now spur his team on to get back into the top flight.
"I thought the fans were unbelievable, if I am honest," he said. "All behind the goal all game, the noise, and it just shows you what we have to aim for really.
"Because I think it has whetted everybody's appetite that and seeing them queue for tickets last week was special, just like the old times - to sell out on a Tuesday before we play was incredible."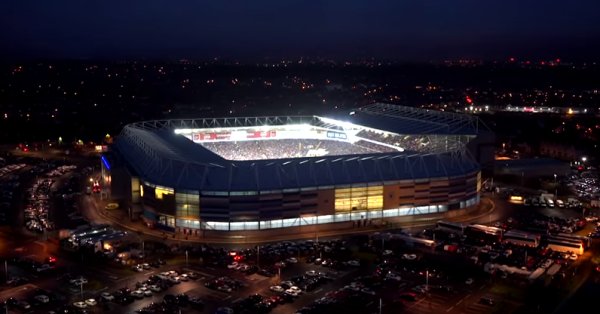 Pep Guardiola
"There are no words to describe the pride I feel about my players and my team," he said. "We have played many games and we do not have a big squad because of so many injuries and players with problems.
"But they are ready to play every three days and I feel something very special about that.
"Playing in the FA Cup away to a Championship team like Cardiff, who are at the top of the league, is so complicated, but we react again like a mature team.
"We are in the draw and hopefully we can have a team at home, that is my wish."
However, Guardiola did call for players to get better protection after Leroy Sane was left facing a spell on the sidelines on Sunday afternoon.
Sane failed to come out for the second half after Joe Bennett's high tackle left the Germany winger with an ankle injury, and the Cardiff defender was sent off in the final seconds for another poor challenge on City substitute Brahim Diaz.
"[Sane] will be out for a while - minimum two weeks, three weeks, one month, we will see tomorrow exactly," said City manager Guardiola. "I said many times the only thing [referees] have to do is protect the players.
"I can accept our disallowed goal, I don't know why but I accept. But please protect the players.
"Not the Man City players, all players. The only thing they can do is that - to protect the players - because it would not happen again.
"It happened once with Leroy, then it happened with Brahim again at the end.
"So for the football in general, and for the players who are the artists, they must do that. That's why we are all here."