Barnsley's Gerhard Struber: "I was disappointed with the result and the performance in the second half. I think we showed our fans two faces in this game. In the first half we were okay and in the second we stopped completely our plan. We forgot our style to play.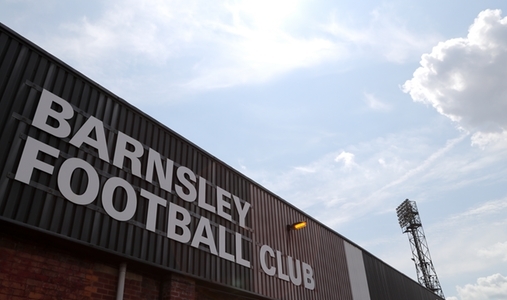 "They were ready for this fight, played many long balls and won the aerial duels. Our strength is to play in good positions and play quick and we forgot everything in the second half. The whole second half was not enough to win this game. It's a disappointing moment for me and my team. It was easy for Cardiff - too easy in the second half. I have no answer for that right now."
Cardiff's Neil Harris: "In the first half it wasn't a very good game. It was very scrappy. You can't under-estimate the conditions. The pitch was very awkward to play on - we saw that in the warm-up - and the with the wind in the first half it was really tough in the first half to get any momentum. I thought we had a couple of moments of quality in the first half and could have done better.
"Credit goes to Barnsley for standing strong against us but I didn't feel they affected the game too much with the ball. We spoke at half time about being better on the first contacts and the second balls and having a little bit more quality and composure. I was very pleased with the second half because we had some real good moments of attacking football. There were two quality moments when we scored the goals."