Charlton's Lee Bowyer: "To be two up at half-time and end up coming away with a point is disappointing But on the positive side we've played against Cardiff, a team who were in the Premier League this time last year, and I felt that we were better than them for large parts of the game.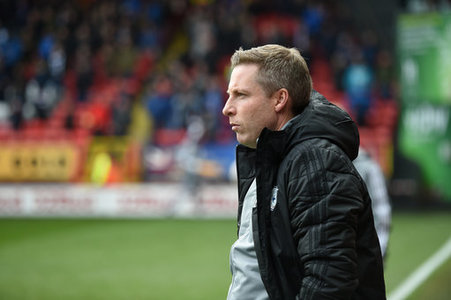 "Once we scored then I felt like we controlled the game for the rest of the first half. We were so much better than them in the first half they even had to change their shape and match us up. Obviously we were causing them a lot of problems. In the second half again I thought we were good. It was a bit more end-to-end. They had chances, we had chances. I thought the penalty was soft because the two players were pulling each other. Thankfully Dillon saved it but the least we deserved today was a point."
Neil Harris said: "Coming from behind it was a point gained definitely. I think it became a bit like a basketball match in the second half, which isn't really how I want to coach and manage."
Harris thinks goal scorer Lee Tomlin is going to be a major influence on the Cardiff City team going forward.
"It's not just about qualities he has with the ball - his work ethic without the ball and he's worked hard over the summer from what I've heard to get himself fitter.
"He's going to play a huge part. The fans want to see shots, they want to see crosses and they want to see the end product.
"But they want to see the players have a right go and to do that you've got to have shape behind and let your players play and at times you need mavericks and Lee Tomlin is a maverick."