A year to the day Neil Warnock took over relegation threatened Cardiff City the Bluebirds sit top of the table.
Neil Warnock: "It's been a remarkable year because we were talking about avoiding relegation when I came in. I'm only partly disappointed. The game was there to be won, but we kept our home record intact and to get seven points in a week is a tremendous effort.
"I can't fault the players at all and I'm delighted to keep the run going. The Championship is not a league to get too euphoric when you do well or too down when you don't. We tried to win, but couldn't, so I'm pleased with a clean sheet. That's what keeps you at the top of the league and it's been a great start. I'm looking forward to the break now."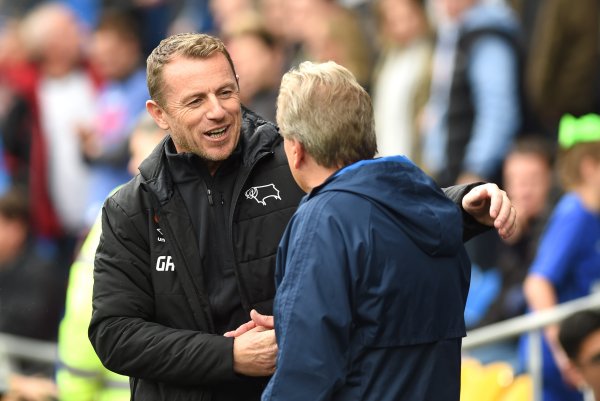 Gary Rowett: "I thought we were the better side and probably deserved to win. I don't think anybody can argue with that after the second half. When we needed to we defended well with their direct play, not a lot of sides have been able to do that here and we dealt with their wide players really well. We made a change at half time and I thought that some of our inter-play was really good.
"David Nugent had a great chance, but it just needed to be hit hard and low. Chris Martin gets into two fantastic positions and he chose to shoot instead of releasing when the defender closed him down. We got into some terrific positions and not a lot of teams have been able to do that against Cardiff."