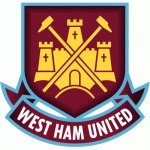 For online ticketing click the link below:
https://www.eticketing.co.uk/cardiffcity/default.aspx
The official website reports:
Ambassador seat reservations and prices will be held untilTuesday 1st May at 5pm for the home leg fixture. After this point, all seat reservations will be removed and the price will revert to the General Admission price. Ambassadors who purchase before this deadline will have the game loaded directly onto their cards.
Tickets are priced as follows:
Season Ticket Holders:
Adults @ £20; over-60s, under-16s and students @ £10
General Admission:
Adults @ £25; over-60s, under-16s and students @ £15
Family Stand:
Adults @ £18; over-60s @ £10; under-16s @ £5
Ticket Office opening hours this week as follows:
Sunday 29th: 10am - 4pm
Monday 30th, Tuesday 1st, Wednesday 2nd: 9am - 8pm
After Wednesday we will return to normal working hours.