Comment from MM
As someone who is still going to games and still supporting the team I can relate to some of Paul's comments but I cannot agree with him that seeing the side in red is second nature. It's not natural and it's not right. I think the gushing acceptance of the piece along with the fans refusal to make any serious protest to the colour change is why it was introduced with very little opposition at all.
Paul's article follows: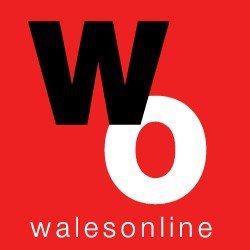 Right, I know this is going to be contentious. I know it will stir the pot, that the pro-blue brigade will probably vilify me for my stance.
But I'm going to say the words anyway.
I have no problems any more with Cardiff City playing in red. None whatsoever,
There, that's out in the open, although, let me emphasise right from the outset, that this is a personal view and most certainly not a formal stance from the Echo sports desk.
But please, before you automatically holler in my direction, at least permit me to put forward my arguments.
It was back at the beginning of June when the Bluebirds board of directors took this newspaper into their confidence about the impending and highly controversial change of colour.
I won't break any secrets about the detail of what was said behind closed doors. Suffice to say that the Malaysians, clearly concerned about the inevitable fans' backlash, asked for what they dubbed 'fair reporting.'
Not that, as the local paper, we would do anything other, of course.
A stark choice was presented. Stick with blue and the club's very future was clearly going to be at stake. Knowing the debts which had been accumulated, that was a doomsday scenario for Welsh sport given Cardiff City FC are as big a brand name as you will get here.
Change to red, on the other hand, and Vincent Tan promised huge sums of money in the transfer market with which Malky Mackay could build a promotion-winning team.
Can anyone deny Tan has been good to his word on that? Right up to the point this week where Fraizer Campbell was brought in to deliver the goals which should pretty much guarantee the 10-points-clear Bluebirds finally reaching Premier League dreamland this spring.
No-one needs to tell me about the forceful views Tan's decision has evoked. The MediaWales sports desk telephone, e-mails and WalesOnline forums have been inundated with those wishing to express an opinion.
And this, it appears, on one man's whim to change to a supposedly lucky kit, which, of course, would also be more marketable in the huge Asian market where red is viewed as a strong and vibrant colour.
The Bluebirds' heritage was blue. That was being ripped apart in one fell swoop by an outsider who didn't fully comprehend what the colour meant to some City fans.
But, like a handful of hardy others, I've been there through the bad old days of Hartlepool United, Lincoln City, Torquay and Rochdale in front of gates of just over 3,000 at Ninian Park.
For me, the Premier League dream for the Bluebirds over-rides anything else right at this moment in time.
And I agree with Neil Warnock on this. If Tan demanded Cardiff City FC played in yellow shirts with purple polka dots, but in return he would provide the funds to ensure the Bluebirds met Manchester United, Chelsea and Liverpool, then I would accept it.
Of course, probably like every single one of you, I would prefer to see Cardiff City paying in blue.
But, for the time being, that is not part of the deal. And the more the season has gone on, the more I have become accustomed to, and accepting of, the new red kit.
I don't just speak as a member of the Press who gets so-called free tickets to games, either.
Yes, I attend some matches in a professional capacity, but I also buy four season tickets every year. Which, I guess, entitles me to my viewpoint as much as any other Cardiff City follower.

Read the full article: Wales Online
http://www.walesonline.co.uk/footballnation/football-news/2013/01/24/91466-32664748/?