The midfielder is set to miss the next three weeks after injuring his right knee in training with Cardiff City.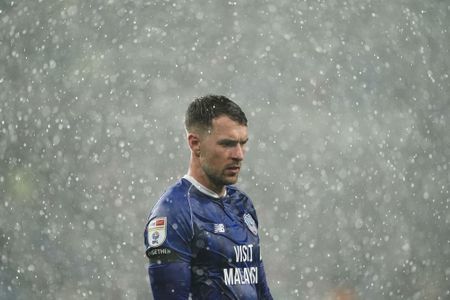 Cardiff are waiting for results of a scan for a feared ruptured tendon.
"Two days ago in training he got an injury and I get the medical report that says he won't be available for three weeks," boss Erol Bulut said.
"It's the right knee, the same knee that he had an operation on many years ago.
"I hope that we can have him back after the international break."
"We will miss him for sure," Cardiff manager Bulut added.
"When we see the last game against Sunderland, we did a great job and worked really hard without the ball. But with the ball we need a player like Ramsey who can keep the ball and can link the game.
"We have to take it how it is right now and the players, they will do their best to make that possession in the next games.
"We are still waiting for the end result [of the scan] but we have to be prepared for everything."
Ramsey posted on social media
"Absolutely gutted to say that last week I picked up an injury in training.
"I will be seeking the specialist advice on next steps. I'm determined to get back and help the team as quickly as I can."