Andrews led Cardiff to a promotion in 1976 after taking over from Frank O'Farrell in 1974.
Andrew's team was the one I first remember supporting as a young lad. Adrian Alston, Tony Evans, John Buchannon, Doug Livermore, Willie Anderson, Phil Dwyer etc wearing that iconic kit (pictured).
He also signed Robin Friday for Cardiff as well. That story is soon to become a movie based on Friday's life.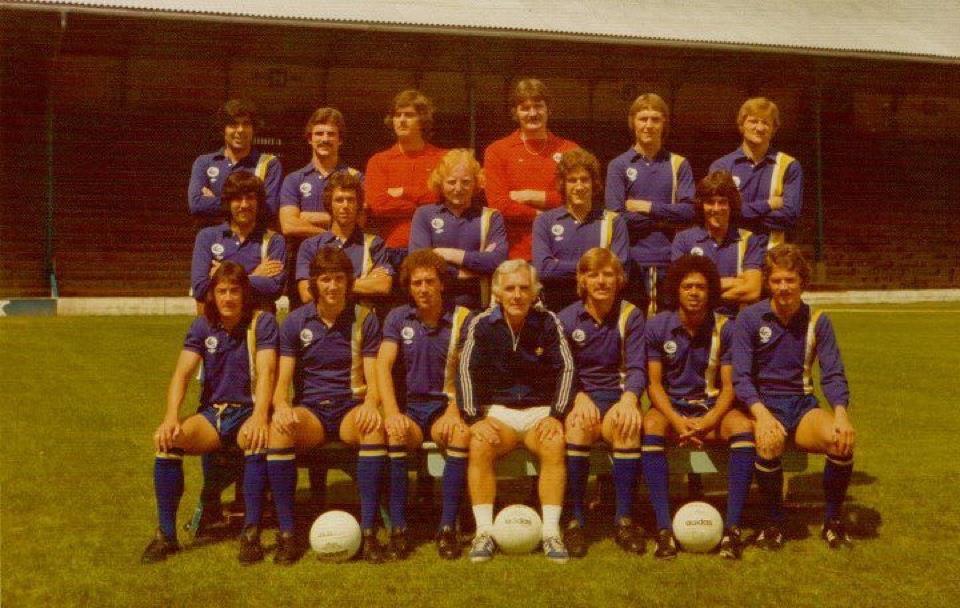 There is a nice tribute thread on CCMB offering condolences to the Andrews familiy and recalling the players he worked with. Click the link:
http://www.ccmb.co.uk/fudforum/index.php?t=msg&th=335683&start=0&rid=7
Speaking of his passing O'Farrell said this week
"I played with him at West Ham and then we went our separate ways.
"Eventually, after I left Manchester United I went down to Cardiff City and he was my assistant for six months before taking charge when I went to manage Iran.
"He was one of the group that also included Malcolm Allison, John Bond, Noel Cantwell and Dave Sexton who would spend hours thinking and talking about the game. He was a natural outside-left with a lovely left foot and I enjoyed playing alongside him.
"I remember the final game we had together at Cardiff. We beat Crystal Palace, who were managed by Malcolm, and they went down to Division Three and we stayed up!"
Jimmy Andrews RIP.