Malky Mackay has signed keeper Joe Lewis on a three year deal. The 24 year old, a free agent after his contract at Peterborough ended, has signed for Cardiff citing the chance to play for Malky Mackay as a major factor.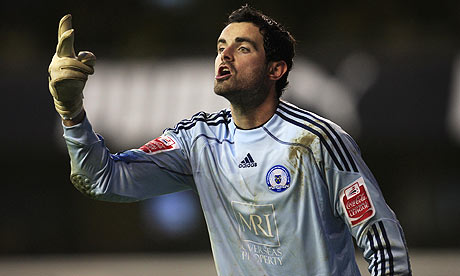 Lewis was a youngster when at Norwich with Malky in the same squad.
"I was 16 or 17 and training with the senior squad," he said. "You could always tell Malky was cut out to be a manager, you knew he was going to be a good coach and that has been proved.
"The chance to work under him was a big factor in me moving to Cardiff."
And Lewis, once called up to the seonior England squad, is determined to push David Marshall (who has signed a new contract himself) hard for a place in the starting line up.
"I'm delighted to join Cardiff. You can see the direction they are heading," Lewis said.
"They have been there or there abouts in the last few seasons and I think it is a great opportunity for me to further my career.
"I want to come in and play if I can. I'm sure me and Marshy will work together in training and hopefully we can get the best out of each other.
"But I have come here and I want to play."