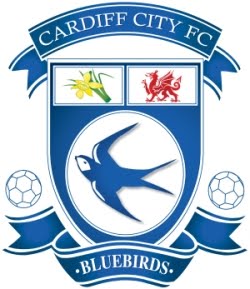 A meeting was held on Monday evening and a new group 'Keep Cardiff Blue' was set up to hope to persuede the owners to revert to blue, Cardiff City's home colour for over 100 years.
"What we want to do is try to appeal to those people who have reluctantly accepted the red and explain to them there's no earthly reason why we should do this," said Mike Roderick.
"We should be suggesting various actions people can take to put pressure on the owners to come back to blue.
"What we want to do is put together a menu of action people can take – the entry level is if you go to games make sure you wear blue.
"We would also suggest people don't buy anything from the club shop, don't spend any money at the stadium on food and drink – those kind of actions that anybody can take.
"For the more serious among us, we would encourage them to ask for a refund on their season ticket, ask them not to renew their season ticket.
"All of these actions are suggested as ways we can put pressure on people to return to blue."
An email address keepcardiffblue@mail.com has been set up for supporters to make contact.
Scott Thomas concluded
It's an umbrella organisation to channel what I would say is pretty strong opposition.
"I think, to a certain extent, the support has spent time being a little bit shell-shocked and let the club get on the front foot.
"Monday night was the first chance for various strands of support to talk about things."