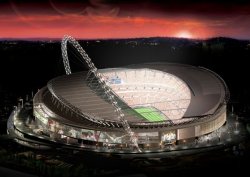 After a week of sales where all season ticket holders were allowed to make their purchases for Wembley just 2,000 tickets remained.
Yesterday Away Travel Members, Stadium Card Holders and Academy Foundation Members (along with ST holders) were allowed to buy and they snapped up 1,000 of those tickets.
The same groups of fans can purchse today and if any of the 1,000 remaining tickets are not sold they will go on general sale tomorrow.
You can purchase from the Ticket Office in person, via the phone on 0844 248 5141 * and online via the e-ticketing website.
* Please do not use the normal ticket office phone number for Wembley tickets.
Carling Cup Final
Cardiff City v Liverpool
Sunday 26th February, 2012