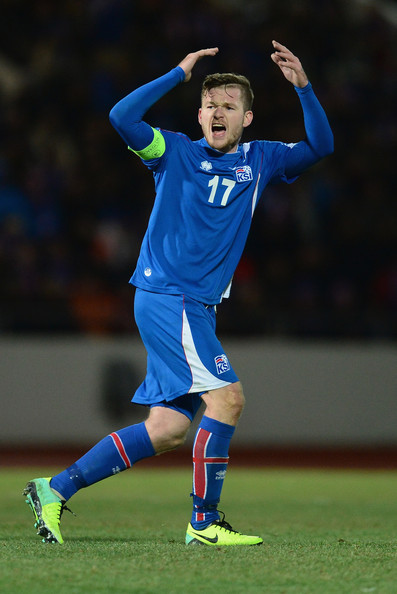 The first leg of the World Cup play off ended 0 - 0 in Reykjavik last Friday and the second leg takes place tonight in Zagreb.
Tonight's winners will go to the World Cup in Brazil next summer. If that's Iceland it will be quite an achievement for a country with a similar population to Cardiff.
Iceland skipper and Cardiff City midfielder Gunnarsson said:
"There's no doubt in my mind that we're all switched on for this game. We know there's a lot of pressure on Croatia.
"We've noticed in the media over here (in Croatia) that the people are not happy with the team and that they were not satisfied with the result in the first leg.
"We have to put more pressure on them.
"We are not afraid of anything and we intend to make our dreams come true by getting to the World Cup."
Gary Medel plays the second of three massive games in just over a week as Chile face Brazil in Toronto tonight. Medel played the full match as Chile beat England last Friday at Wembley and he is sure to start on Sunday when Cardiff entertain Manchester Utd at CCS (ko 4:00pm).
The Brazilians are favourites with Chile 5/1 outsiders.
Kim Bo-Kyung played 30 mins for South Korea this afternoon as they lost 2 - 1 to Russia in Dubai.
David Marshall and Scotland are away in Norway.
Hopefully all the players will return home injury free. Good luck, especially to Aron Gunnarsson.